Paxos Wellbeing Week
Friday 02 - Friday 09 October 2020
£895 (inclusive of all below costs)
What's included
FLIGHTS
Flights BA return Flights from London Heathrow
Inc. 1 x hold baggage of 23kg, plus one piece of hand luggage and one small item (handbag, laptop).
OUTBOUND – BA0654
Depart London Heathrow T5: 02 Oct 2020 @ 10.15
Arrive Corfu: 02 Oct 2020 @ 15:30
INBOUND – BA0655
Depart Corfu: 09 Oct 2020 @ 16:25
Arrive London Heathrow T5: 09 Oct 2020 @ 17:45
TRANSFERS
Transfers Corfu Airport to Paxos & return
Private group transfer from Corfu Airport to Corfu Port (15 minute journey).
Private sea taxi transfer (3 x small high speed boats) from Corfu Port to Paxos (50 minute journey and drop off directly to Loggos – three minute walk to accommodation).
Return transfers to Airport as above.
ACCOMMODATION
7 Nights
Pool Apartments & Manor House a three minute stroll from the small harbour of Loggos: direct views to the sea 50m away
Double & twin rooms: all en-suite bathrooms and with shared kitchen areas between 4-6 people
Maid service 3 x week
Towels provided
SPIRITUAL PRACTICE
NB: props provided in UK for packing in own baggage
Yoga
Sound
Meditation
Qi Gong
Karma Yoga: "the discipline of selflessness into daily life" i.e. each day there will be an opportunity for people to help with preparing and clearing brunch
Daily schedule
Morning: spiritual practice
Brunch provided, sourced locally
Afternoon: free time
Nourishing afternoon snacks provided, sourced locally
Early evening: spiritual practice
Evening: free time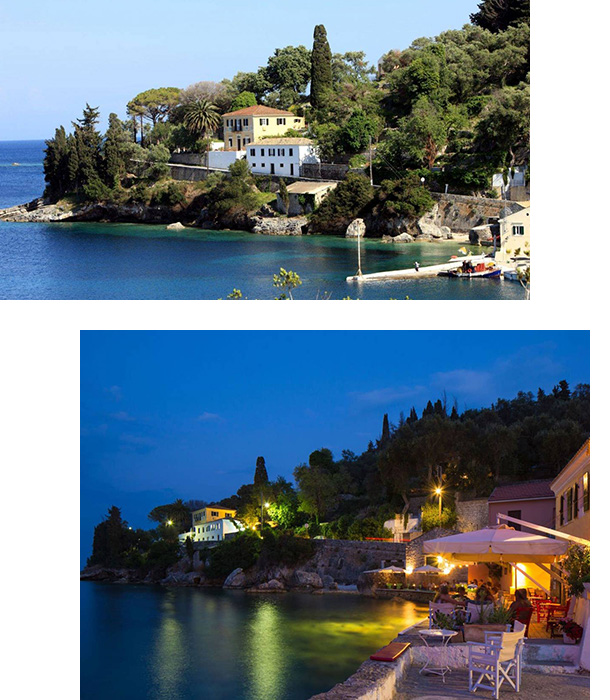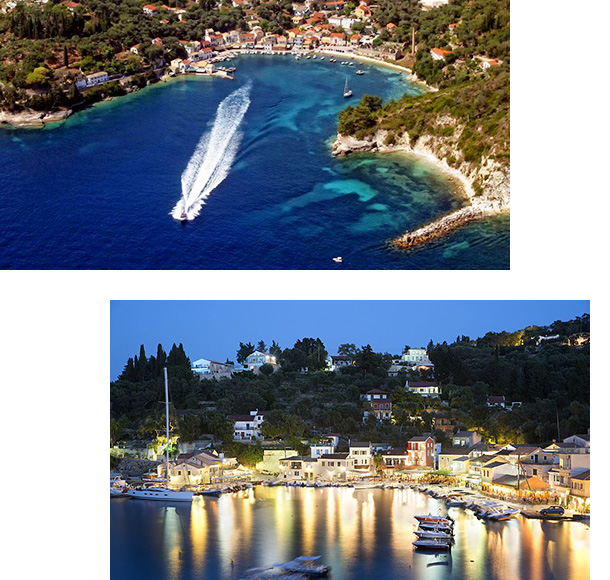 What's not included
UK transport to and from London Heathrow airport.
Travel Insurance: please ensure you have adequate insurance for the trip.
Evening meals (local tavernas, small supermarkets and a bakery are a three minute walk away in Loggos).
Boat rides around the island or to other islands.
Transport around the island: quad bike, moped and car hire are available in Loggos, as is a daily bus.
NB: if you'd like some form of transport, this can be arranged for you. A quad bike is recommended – it's a very small island with plenty of off roading to explore!
Payment information
PAYMENT TERMS
Option 1: Full payment of £895 due now.
Option 2: Deposit of £255, then 8 x monthly payments of £80 starting 01 January 2020.
PAYMENT DETAILS
A/c name: RJ Yoga Ltd
Bank: RBS
Sort: 16-24-48
A/c no: 10108920
Please reference with your surname.
We are so honoured to be sharing this experience with you all. It will be a very nourishing and restful week with plenty of opportunity to restore, stretch, breathe, energise, walk, swim and of course enjoy time alone too. If you have any immediate questions, just let us know.
Love and lightness,
Gabby & Richard